Grupo Capet
If I tell you that you are in one of the best places in the city when sitting in Capet I won't be overdoing. But if I tell you that you can eat at least in three of the best places in town just by looking for "Capet", it will sound like crazy. Because Capet, Petit Capet and Twist are three of the best places in town and, for sure, they are all signed by Grupo Capet.
«A visit to Capet is a journey to a dimension we all know but at the same time, no-one visits as regularly as they should. A world of scents, flavours and passion enrich the dining experience as time passes and enhance your stay as if this were the natural order of things. Like it was meant to be this way. No useless gimmicks or fancy gadgets. Honesty and flavour in equal doses. Ever more intensely daring passion.»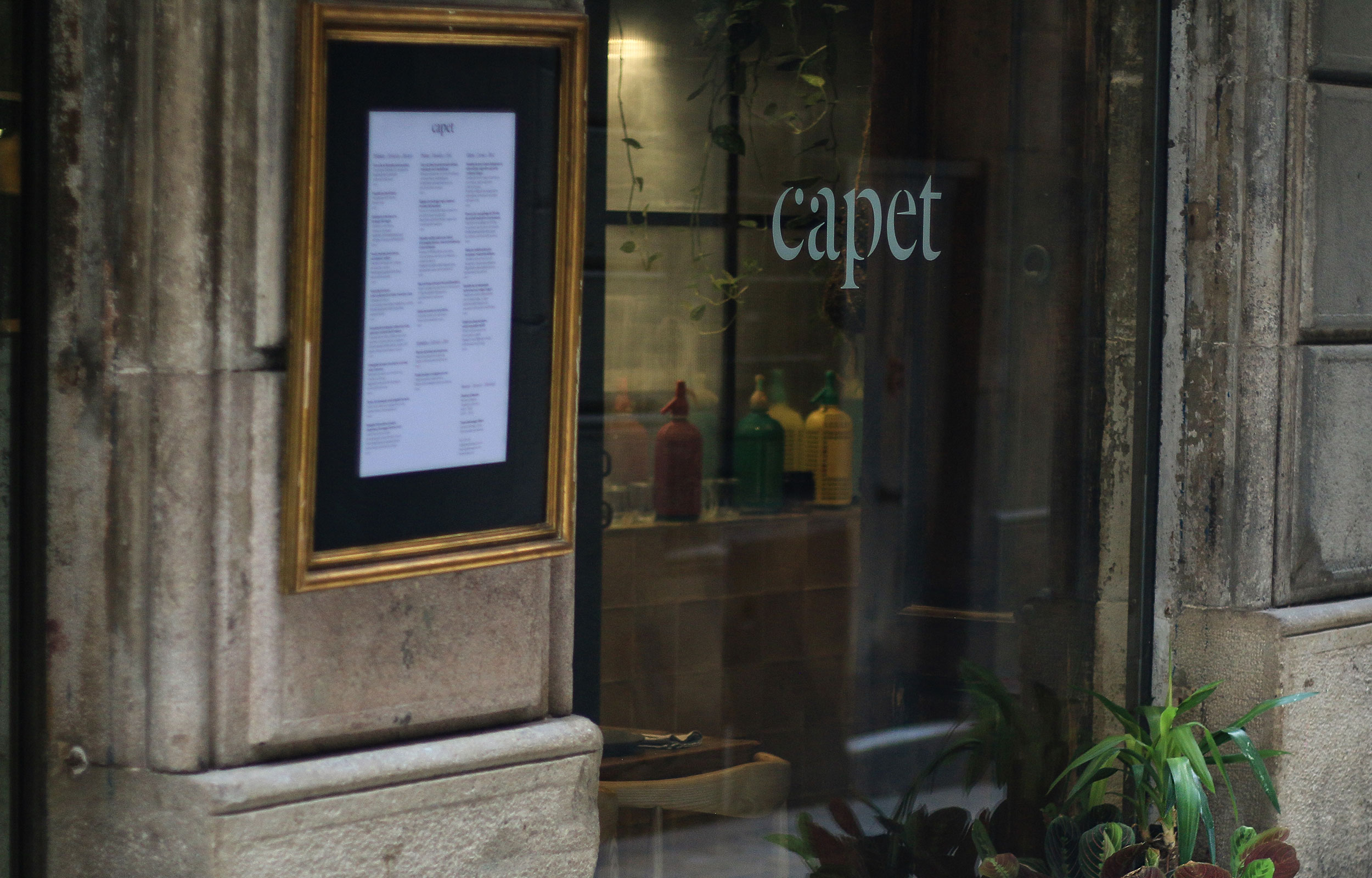 A small (but great) place to be in Barcelona. If you like the fresh, local and market cuisine and you really care about the natural, young and indie wines, Capet will be one of your favorite spots in the city. Armando and Núria are the soul of this great restaurant you will find in the middle of the Gothic Quarter.


Its little brother is placed in Gracia. Tiny plates for sharing; funnier, smaller, easier, a must in one of the most charming blocks in Barcelona.


And its last hit is allocated in Raval, more exactly in the Room Mate Hotel ground floor. A really nice place to be with your friends, with a modern design and the Capet menu adapted to another kind of people, that prefers to go out at night after delighting some of the best tapas in town.