Entreblat is a new and good place
to eat a sandwich located in Valencia.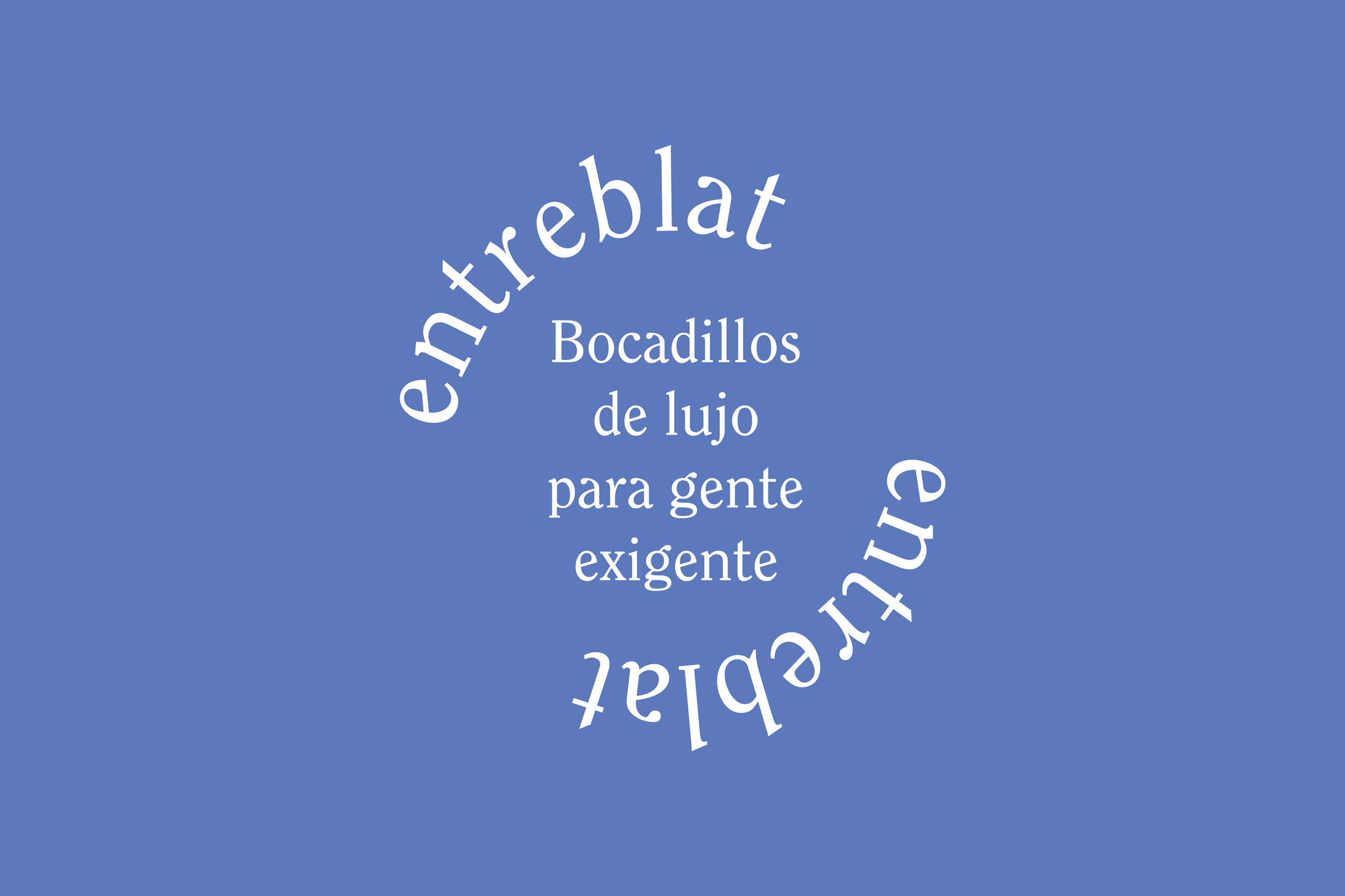 We would say more, it is THE PLACE to eat sandwiches in Valencia. Knowing the founders and their expertise in the restoration world, we can assure we won't eat a better sandwich in another place around the city. Young, healthy, tasty, creative, reckless and worthy.



Our goal was clear and simple. To reach their consumers in a way they can resemble to the sandwiches they will eat once in place. So, they (the sandwiches) would be bold, daring, casual, tasty, up-to-date, young, fresh, etc. And the visual identity had to be exactly like this. Bold, daring, casual, tasty, up-to-date, young and fresh.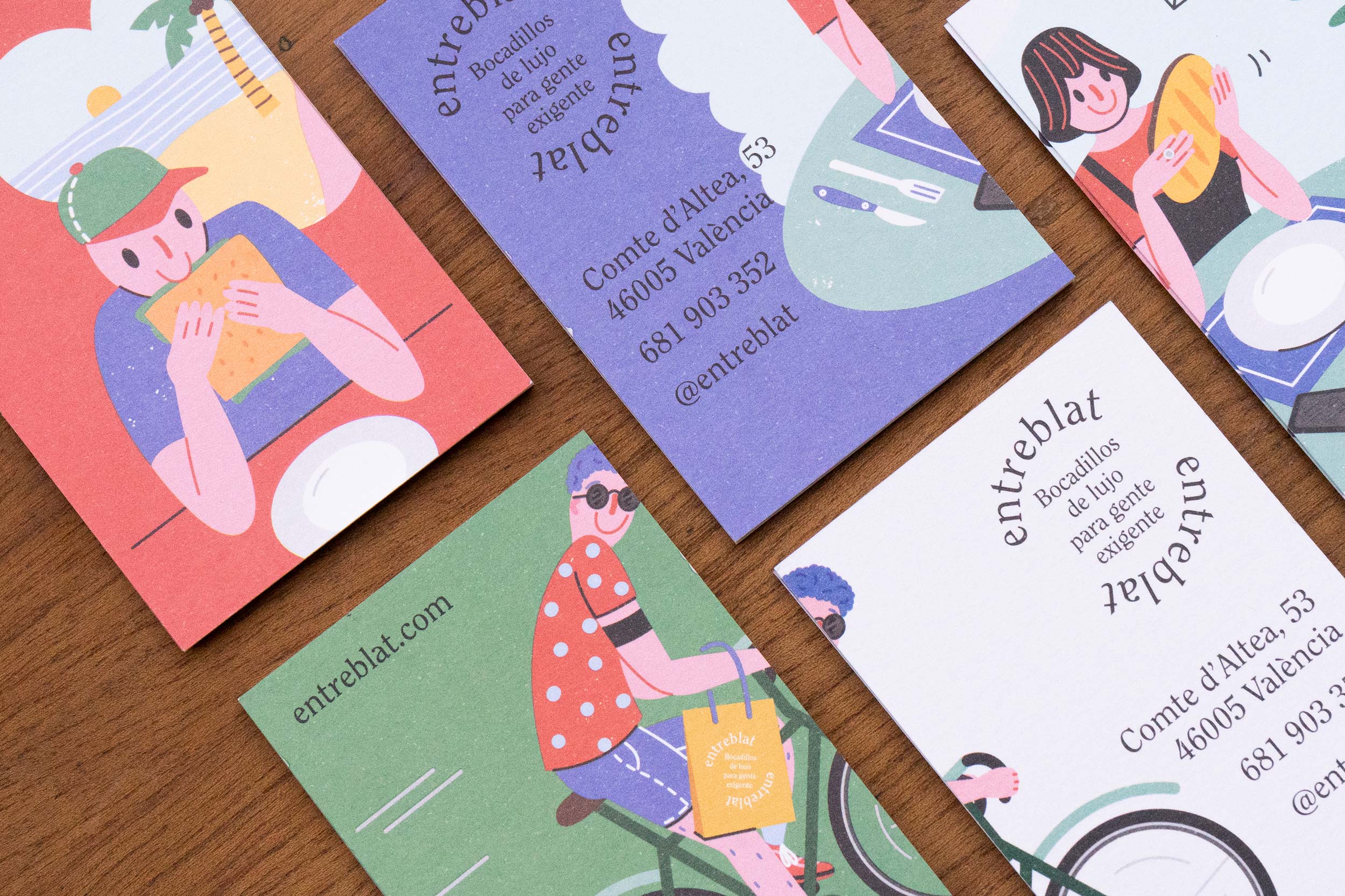 Fresh colours, some-kind-of cartoon typography and vintage-comic style illustrations mixing their forces to build the visual identity of this informal restaurant established to make you enjoy!

Illustrations by

Míriam Ortega

.
Printed in

Gráficas River

.

The font is Clearface Pro by ITC Fontshop.