Finally, after a few months working hard on it (and a further similar number of years since the project started to be written), here we have it. "El cava elaborado en Requena" is on the book stores. A great compendium over more than 200 pages by José V. Guillem. Glad to see how the light go through its cover :)


A big amount of text normally needs to be placed in a dynamic platform. A book with multiple master pages, 3 great typefaces and a huge combination of papers would be our answer to this request: making a specialized text about wine something appealing to be read by everyone, even if you know nothing about wines.

︎︎︎Surf the slideshow to the book block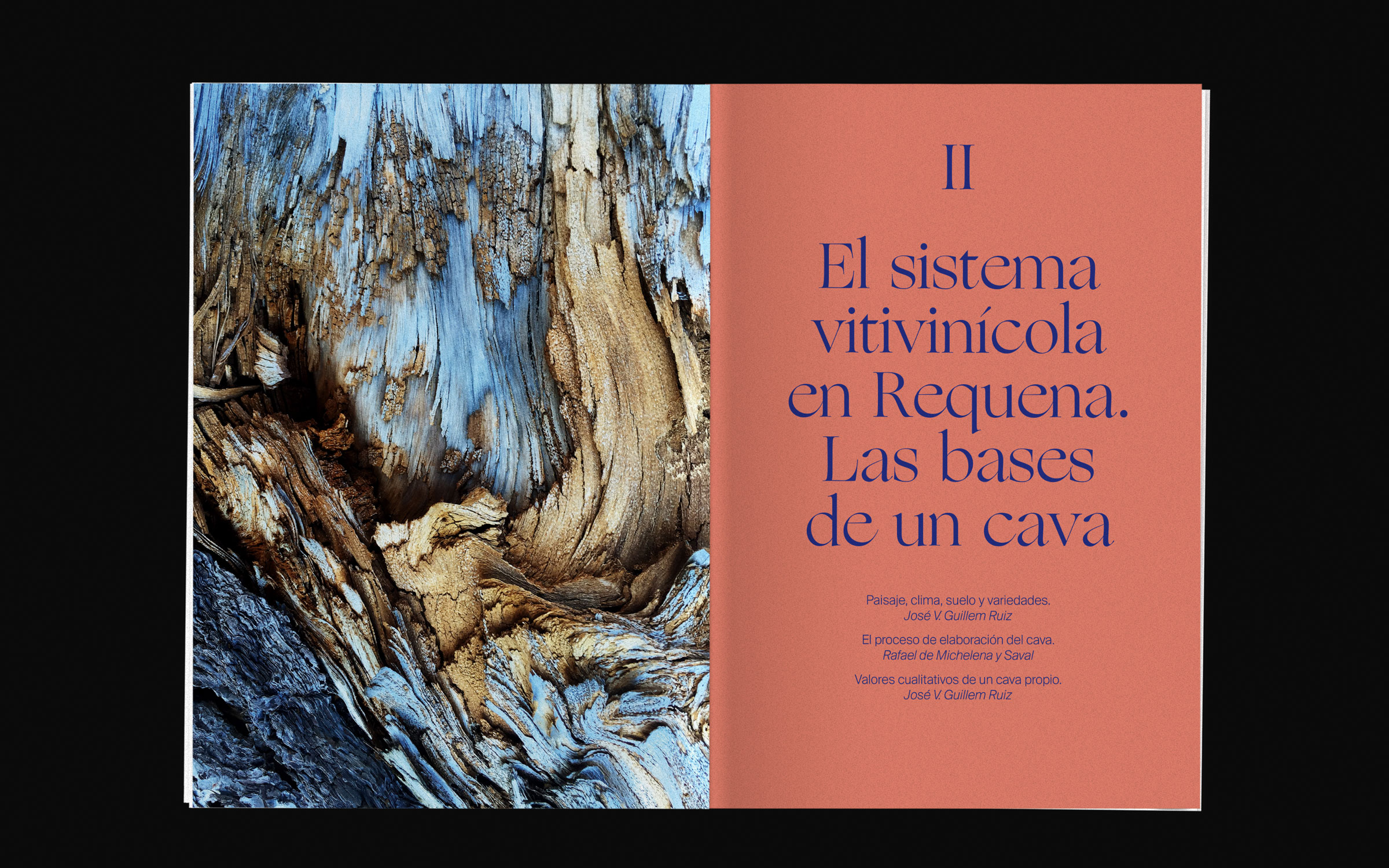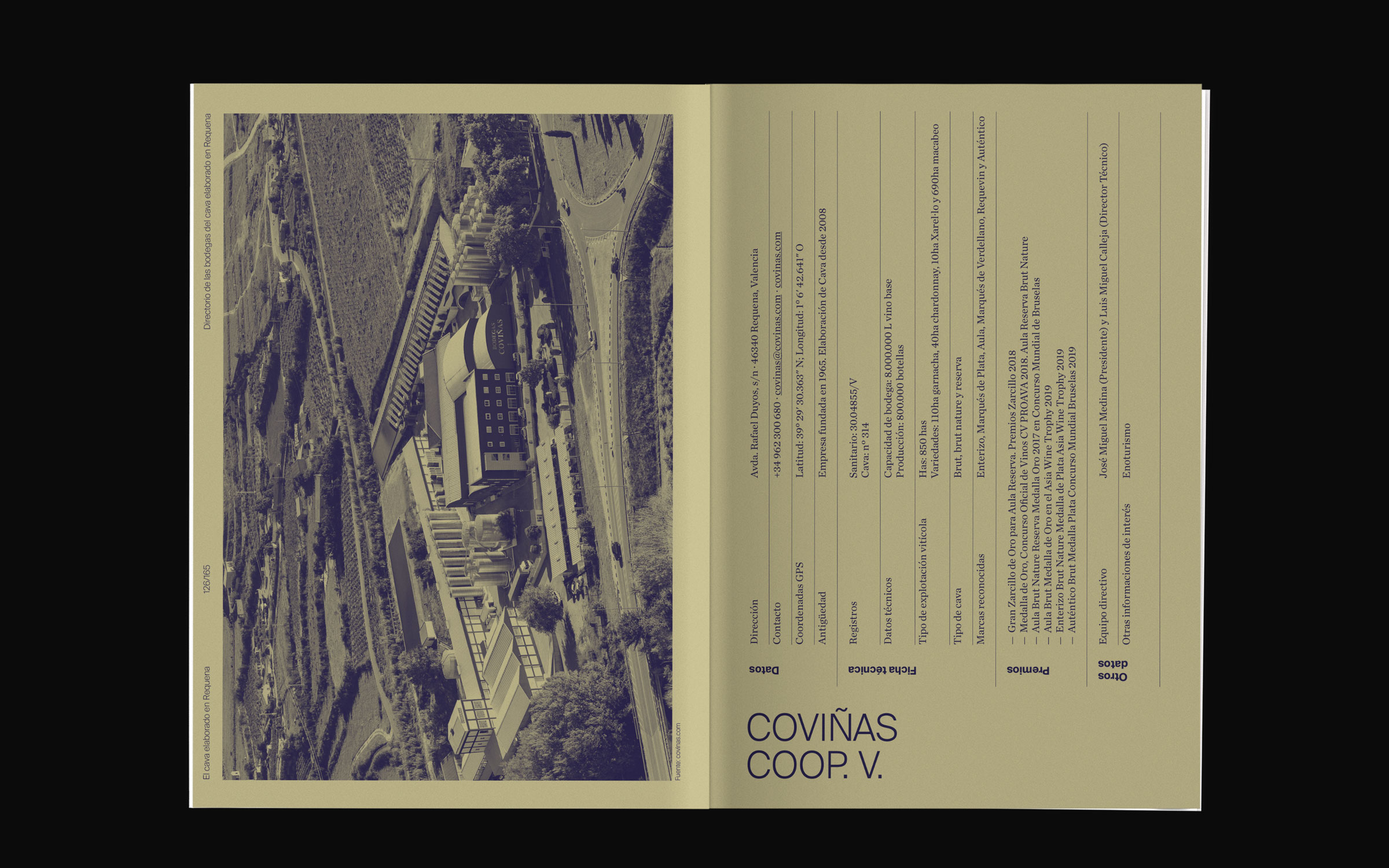 Suisse Int'l by Swiss Typefaces; Chronicle Text G1 by Hoefler and Ogg Regular, by Sharp Type for titles helped us to make it flexible and readable. A winning combination, for sure.


«This is an amazing work unputondownable for understanding Requena, Cava and Valencia. Thanks so much, gracias, graciès.»

Popset Fawn by Arjowiggins and Arena Rough by Fedrigoni for the book block; Gmund Matt 93 and the Royal Blue by Colorplan for two different covers. As we told before regarding typefaces, a winning combination also in papers. Furthermore, a nice circles die on the cover, a detail to let the light go through it and show the different tones of the cava in gradient.